Academic Infectious Diseases Pharmacist: A Day in the Life
With so many career options available to pharmacists after graduation, the "Day in the Life" series is meant to provide you with insights into what it's like to be a pharmacist in various areas so that you can pursue what's right for you!
With so many career options available to pharmacists after graduation, the "Day in the Life" series is meant to provide you with insights into what it's like to be a pharmacist in various areas so that you can pursue what's right for you! Today, we are happy to feature a fantastic clinical assistant professor, Dr. Beth Cady.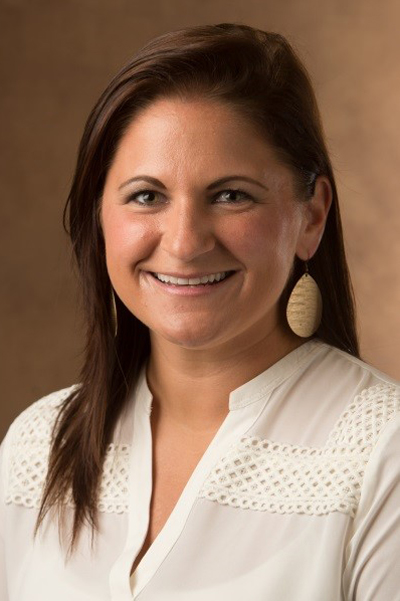 Questions #1-9 cover topics related to a day in the life of an academic pharmacist working in infectious diseases.

1. Tell us a bit about your background (school, training, etc…)
I have a BS in Science Education from the University of Iowa and I was a high school Chemistry teacher for 3 years before I decided to go to pharmacy school. I always knew I wanted to teach beyond a high school level, and between my love of chemistry and health care (my dad was a primary care physician), I decided pharmacy would be perfect, despite the fact that I had no idea what pharmacists actually did. I merely had a dream job that I saw in my head and hoped that pharmacists were able to somehow teach at a graduate level AND simultaneously practice at a place like a hospital, alongside physicians and nurses to provide the best all-around care for patients. After attending pharmacy school at Drake University, I did 2 years of post-graduate (residency) training at the University of Kentucky HealthCare and specialized in infectious diseases. Now I'm doing exactly what I sought to do before my pharmacy journey started; I teach at a pharmacy school, and I practice as an infectious diseases pharmacist alongside physicians, nurses, NP's, and more in a hospital setting.
2. What are some of the best and worst things about working in academia?
There are too many "best" parts of my job. Working with students throughout almost every year of their pharmacy school journey and witnessing all of their light bulb moments is quite possibly one of the best feelings ever. Knowing that I'm playing a part in teaching future pharmacists/colleagues is also a pretty cool feeling to have year after year. I also love the dynamic nature of my job, one day is never like the next. One day I'm in the classroom teaching and telling stories about all the ways pharmacists are able to provide care to patients, and the next day I'm actually in the hospital making medication recommendations that affect those very patients I'm talking about in the classroom. Every student and patient interaction is different and that's part of what makes my job so enjoyable.
The "worst" things; it's hard for me to pick a worst part of my job, but if I'm being picky, I will say that being an academician does require a bit of multitasking. Every faculty member strives to be successful in each of the 3 pillars of academia: teaching, scholarship, and service. While much of our work can overlap within these 3 pillars, there are times when each pillar can seem like its own stand-alone job and we're forced to sometimes choose one while letting the others take a back seat. It's manageable, and that's part of what makes my job fun, the variety, but it can also be taxing to juggle many areas in one career.
3. What are the main barriers to entry? (PGY2, academic fellowships, teaching experience, etc…)
I wouldn't call it a barrier so much as a "different path", but an academic job often does require more advanced training OR more years of experience than what a fresh pharmacy school graduate may have. I would not say that one has to have formal teaching experience (like a degree or specialized training), but more important is the desire to teach and make that impact on students/learners.
4. Can you provide some background on your work-life balance? (hours worked per week, travel requirements, etc…)
This is another part of my job that I absolutely love, flexibility. While I am contracted to work ≈40 hours per week, my job often pulls me in different directions, both literally and figuratively. One day I need to be at the hospital and the next, I need to be at the pharmacy school campus. The dynamic at my institution is such that my boss (the department chair) grants the flexibility to my department to make sure we get our work done, wherever that may be.  If we're committed to rounding on patients (or precepting student learners) at the hospital a few days a week, we do that. If we have a teaching requirement at the school, we show up to teach. Our boss respects the fact that we have those 3 pillars to juggle and he never expects us to commit 40 hours to each pillar. He encourages us to have a balance to all 3 areas.
5. What are some of the challenges you face as a pharmacist working in academia?
As I alluded to above, academicians have 3 pillars in which we strive to excel. With that, it's often difficult to dedicate 1/3 of our career to scholarship, 1/3 to teaching, and 1/3 to service. We often find ourselves dedicating various levels to each pillar at any given time. We learn to adjust and we also have to learn that we only have so many hours in a day and it's ok to not dedicate 100% of our time to each individual pillar.
6. How can current students or pharmacists best prepare for a career in academia?
There's no one path that can best prepare students for a career in academia. Speak to 10 different academicians, and you'll likely find 10 different paths to their current job in academia. My advice, the best way to prepare is to have the desire and motivation to teach others. If this is a job that you see yourself working in, find a mentor to share that career goal. That mentor will be able to help you find the best path for YOU. Sometimes, that involves steering you in the direction of doing post-graduate training in the hopes of finding an academic career as soon as possible. Other times, that may involve taking a longer approach and gaining valuable patient care experience for years before deciding to take the leap to academia. Everyone's story and path is different, and every one of those stories is valuable.
7. Did you always see yourself moving into academia?
I might be an outlier, but 100% yes.  Coming from a career in education, I always knew I wanted to continue my pharmacy career in academia.  I did everything I could since I matriculated to best prepare myself for a career in academia.
8. What is one piece of life advice you wish you could share with everyone?
Make friends in pharmacy school, be it with your classmates, your teachers, your preceptors, bosses, coworkers, etc... The world of pharmacy is quite small and the more friends you make, the more enjoyable this profession is and the easier it might be to navigate the best pharmacy fit for you. You never know who can help you discover your dreams, both in and outside of pharmacy.
9. What are the continuing requirements to stay in academia? (thinking along the lines of SOTL, research, publications, adjunct clinical positions, etc…)

The answer to this is highly dependent on the type of academic institution in which you work. Again, if I can refer back to those 3 pillars, each academic institution often ranks the order of importance of teaching, scholarship, and service.  The best advice is to ask that institution (during an interview, for example) which pillar they emphasize the most, and how they emphasize that.  For institutions that value teaching, they may require you to teach X number of hours per year; for those who value scholarship, they may require X number of peer-reviewed publications per year; for those who value service, they may require involvement in school-wide, state-wide, or nation-wide organizations. Service is often defined differently among institutions. Bottom line, make sure you ask what the requirements are when you interview because you won't get the same answer from various academic institutions.
The following questions are meant to be fun and provide some insight into the culture and personality of these professionals!

10. Dumbledore vs Gandalf, who wins?
Harry Potter fan all the way, you remember my classroom. Dumbledore, duh😊.
11. If 100 physicians fought 100 pharmacists, who would win? (orthopedic surgeons not included)
Oh gosh, that's so hard, I guess I would answer 100 physicians because it would take the pharmacists too long to draw up a perfectly outlined, type-A, anal-retentive plan of attack. We'd be overtaken quickly.
12. Which pharmacy textbook is the most boring?
Haven't read it thoroughly, but I've heard Kucer's is intense.  Jk, jk, but for those of us in infectious diseases, we often pit Kucer's against what some of us consider the ID bible, Mandell's. It's a fun banter😉.
13. Which pharmacy specialty is the best and why?
Without a doubt, it's infectious diseases. Nobody's running around worried about cholesterol developing resistance to atorvastatin (I can't remember who said that, but it had to be one of my ID mentors along the way). In the world of ID, we're the only specialty that can make a decision for one patient and have a direct effect on OTHER people. We also have the chance to CURE diseases (ok, so oncology does that, too, but we have more fun doing it). I also enjoy the puzzle that is ID, nobody else has that pesky little pathogen that they have to consider when treating a disease. All other disease states get to have a direct link between disease state and drug; ID has that third entity - disease state, bug, drug.  Also, ID pharmacists are quite possibly the most fun pharmacists on the planet. Trust me, I've partied with them.